Are you excited to experience the thrill of the 2023 Indy 500 live? The adrenaline-pumping event is set to take place on Sunday, May 28, 2023, at 12.45 p.m. ET at its iconic venue, the Indianapolis Motor Speedway.
Those living near the speedway may find securing tickets and other necessary items for the race is straightforward. If you reside in the US and outside Indiana, your preparations might be more extensive.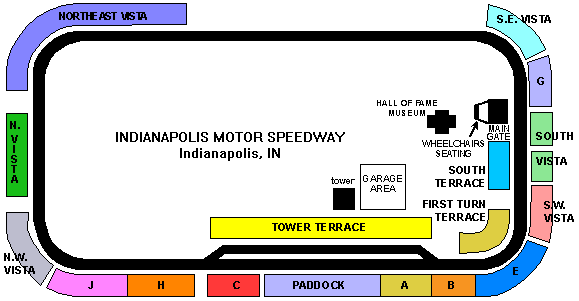 Meticulous planning is essential for international attendees or those traveling from a considerable distance. Remember, attending this major sporting event is about watching the race and ensuring a comfortable and safe trip. The goal is to enjoy the racing spectacle without any worries.
Before diving into the excitement, securing your admission ticket is the first step. Different ticket tiers offer various experiences, so choose according to your budget and preferences. Many tickets for other sessions are typically available online, but opting for the main race ticket is OK if you're on a tight budget.
General admission usually costs around $45. But for a more immersive experience, consider purchasing tickets to other races in the current season. If you want to attend the practice sessions, tickets typically cost around $15.
During these sessions, you can watch the racers, including the superstars and champions, as they gear up for the main event. It's a unique opportunity to observe their skill testing on the circuits and gauge their performance for the upcoming race. Remember that these practice runs might not entirely reflect the intensity of the qualification round or the main event.
If you're interested in the qualification round, tickets usually cost about $20. This round, which determines the starting positions, can offer its excitement as racers reveal a glimpse of their strategies and potential performance in the main race.
To purchase your Indy 500 tickets, the official website is the best place to start. It offers a secure and direct platform to ensure you get your hands on these coveted tickets. Prepare and plan to guarantee a memorable and worry-free Indy 500 experience.
Also Check: How to watch Indy 500 live stream Online
General Admission:
| EVENTS | General Admission | Current Prices | Event Day Prices |
| --- | --- | --- | --- |
| Practice Days – May 16-19 | General Admission | $15 | $15 |
| Armed Forces Qualifying – May 20-21 | General Admission | $20 per day | $20 per day |
| Miller Lite Carb Day – Friday, May 26 | General Admission | $35 | $40 |
| | Concert Pit Upgrade* | $30* | $40* |
| Firestone Legends Day – Saturday, May 27 | Non-Concert Admission | $10 | $10 |
| Indy 500 Race Day – Sunday, May 28, 2023 | General Admission | $45 | $50 |
| Indy 500 Snake Pit presented by Coors Light – Sunday, May 29, 2022 | General Admission* | $70* | $80* |
| | VIP Wristband* | $185* | $225* |
*Does not include gate admission to the facility
Reserved seats – Race Day Tickets price and availability CHECK HERE
This round is like a mock race where it decides the position. You might get to see quite an exciting race during this round. At least half of their real performance and strategy will be shown.