The city of Indianapolis comes to life each year with the spectacle of the Indy 500 Parade, a beloved tradition that forms a part of the Indianapolis 500 – the most prestigious event in American auto racing. This parade showcases a vibrant blend of floats, giant helium balloons, celebrities, marching bands, and the 33 drivers set to compete in the Indy 500 race. The 2023 edition promises to be a fantastic curtain-raiser to the big race.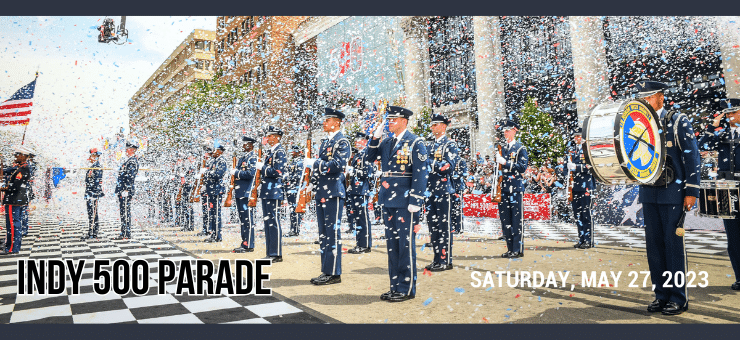 When is the Indy 500 Parade 2023?
The 2023 Indy 500 Parade is scheduled for Saturday, May 27th, in downtown Indianapolis. The parade festivities kick off at 11:45 AM, with the parade itself starting at noon.
What is Indy 500 Parade?
Officially known as the AES 500 Festival Parade, this annual event is held in downtown Indianapolis on the eve of the Indianapolis 500 Mile Race. Initiated in 1957, the parade has become a staple of the Indy 500 festivities, featuring a colorful procession of floats, marching bands, celebrities, and the 33 drivers competing in the Indy 500. The event culminates with a spectacular fireworks display.
What time does it start?
The Indy 500 Parade festivities begin at 11:45 AM Eastern Standard Time (EST), with the parade officially starting at noon.
Which channel will broadcast Indy 500 Parade?
The Indy 500 Parade will be telecast to the Indianapolis market on WTHR, Channel 13, and nationally on Peacock.
How to watch the Indy 500 Parade 2023 live stream online
If you can't be in Indianapolis to watch the parade in person or prefer to watch from the comfort of your home, you can live stream the event. The event will be streamed nationally on Peacock. For those in the Indianapolis area, WTHR, Channel 13 will be broadcasting the parade.
Also Check: Indy 500 TV Schedule 2023
How to Get Tickets and Their Price?
Tickets for the Indy 500 Parade can be purchased through the official 500 Festival website at 500festival.com/tickets. The tickets include reserved seating and start at $25.
Final Words
The Indy 500 Parade is more than just a prelude to America's most prestigious auto race – it's a celebration of the spirit and excitement that embodies the Indy 500. Whether you're a die-hard racing fan or enjoy a good parade, the Indy 500 Parade 2023 is an event not to be missed. Mark your calendars, secure your tickets, and prepare to be a part of this grand spectacle.