Indianapolis 500 event is fast approaching. If you are fond of the racing sports event, then you shouldn't miss these sport shows. Perhaps you can't make it to the Indianapolis Motor Speedway, or maybe you want to watch the event from your favorite screen.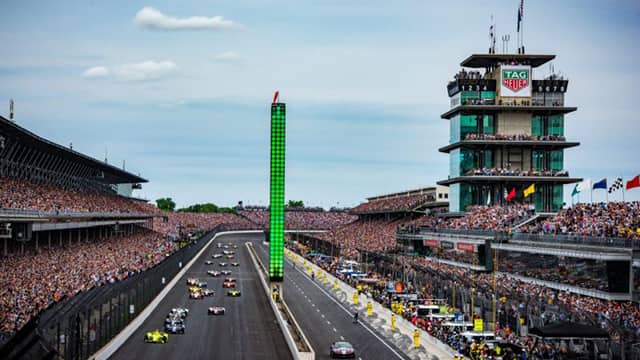 Here you will see the complete information about the Indy 500 date, start time, as well as TV schedule.
Indy 500 Schedule with TV Coverage 2020
There will be practice over seven days leading up to the Indy 500.
Aug. 11: 11 a.m.-4 p.m. (NBC Sports Gold); oval veterans from 11-1; rookies from 1-4
Aug. 12: 12:30-5:30 p.m. (NBC Sports Gold)
Aug. 13: 12:30-5:30 p.m. (NBC Sports Gold)
Aug. 14: 12:30-5:30 p.m. (NBC Sports Gold)
Aug. 15: 8:30-9:30 a.m. before qualifying (NBC Sports Gold)
Aug. 16: 4:15-6 p.m. after qualifying (NBCSN, NBC Sports Gold)
Aug. 21: 11 a.m.-1 p.m. final practice (NBCSN, NBC Sports Gold)
(all times are eastern)
Indy 500 Race Day 2020
104th Running of the Indianapolis 500 presented by Gainbridge
Sunday, Aug. 23 at 2:30 p.m. ET Live on NBC, IndyCar Pass, NBC Sports Gold
You could see complete information Here
NBC Indianapolis 500 Live streaming
NBC Sports is the leading broadcaster of the Indy 500 race day event. You'd like to tune in the channel to catch up with your favorite show. The official live streaming options can be in two ways: through your preferred browsers, or mobile devices. NBC Sports has an official live streaming site. You could visit stream.nbcsports.com/nbc/
Make sure you update your browser first before having the live streaming option on your PC or laptop.
NBC Sports also has NBC Sports App which you can install an Android or iOS device if you plan to watch Indy 500 while on the go, the NBC Sports App can be the best option for you.
The two services we mentioned above need the NBC credentials to access. If you have ditched your cable, you will want to watch NBC Sports through the quality live streaming services.
The live streaming services "Skinny" bundle comes with the best features and channels lineup in which include the channels that broadcast the Indy 500.
The NBC Sports Channel is available in the skinny package of the live streaming services. But let us save the time for you.
The bundles which include the NBC Sports Channel are fuboTV, Sling TV, Hulu with Live TV, DirecTV Now, and YouTube TV. Or, you could opt to NBC Sports Gold. It is an a-la-carte streaming solution that you can use if you tend to focus on the NBC Sports channel.