Indianapolis 500 event is fast approaching. If you are fond of the racing sports event, then you shouldn't miss these sport shows. Perhaps you can't make it to the Indianapolis Motor Speedway, or maybe you want to watch the event from your favorite screen.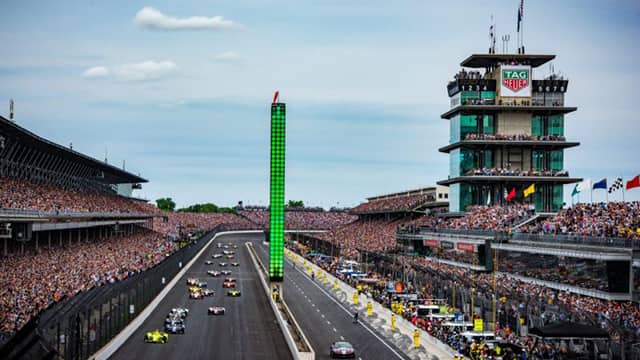 Here you will see the complete information about the Indy 500 date, start time, as well as TV schedule.
Indy 500 Channel & TV Schedule
| Event | Date | TV Channel |
| --- | --- | --- |
| Indy 500 Practice | Tuesday, May 17 – Friday, May 20 & Monday, May 23 | Peacock Premium |
| Indy 500 Qualifying | Saturday, May 21 – Sunday, May 22 | Peacock Premium |
| Indy 500 Race | Sunday, May 29 | NBC |
(all times are eastern)
Indy 500 Race Day 2022 Schedule
| TIMES (ET) | EVENTS |
| --- | --- |
| 6:00 AM – 4:00 PM | Gates open |
| 9:00 AM | Cars to Pit Lane |
| 9:00 AM – 10:00 AM | Borg Warner Trophy March to the Bricks |
| 10:30 AM | Cars To Grid On Frontstretch |
| 11:47 AM | Driver introductions |
| 12:18 PM | Invocation & National Anthem |
| 12:35 PM | Back Home Again in Indiana – TBD |
| 12:45 PM | Green flag for the 106th Indy 500 |
| 3:45 PM | Checkered flag |
NBC Indianapolis 500 Live streaming
NBC Sports is the leading broadcaster of the Indy 500 race day event. You'd like to tune in the channel to catch up with your favorite show. The official live streaming options can be in two ways: through your preferred browsers, or mobile devices. NBC Sports has an official live streaming site. You could visit stream.nbcsports.com/nbc/
Make sure you update your browser first before having the live streaming option on your PC or laptop.
NBC Sports also has NBC Sports App which you can install an Android or iOS device if you plan to watch Indy 500 while on the go, the NBC Sports App can be the best option for you.
The two services we mentioned above need the NBC credentials to access. If you have ditched your cable, you will want to watch NBC Sports through the quality live streaming services.
The live streaming services "Skinny" bundle comes with the best features and channels lineup which includes the channels that broadcast the Indy 500.
The NBC Sports Channel is available in the skinny package of the live streaming services. But let us save the time for you.
The bundles which include the NBC Sports Channel are fuboTV, Sling TV, Hulu with Live TV, DT STREAM, and YouTube TV. Or, you could opt to NBC Sports App. It is an a-la-carte streaming solution that you can use if you tend to focus on the NBC Sports channel.
Also Check: NFL TV Schedule 2022