Indy 500, or Indianapolis 500 refers to 500 miles race that is held regularly at Indianapolis motor speedway. This upcoming Indy 500 2019 is scheduled to have 500 laps as usual on May 26th, 2019. But there is definitely one thing very much different during the 54-year history of Indy 500: the broadcaster. In the previous Indy 500, the broadcaster had always been ABC, and it continued like that for 54 years long. Only in this Indy 500 2019 for the first time ever NBC will be the one to broadcast. As for the 2018 champion, Will Power still hold the title and you can expect to see his performance in this upcoming event.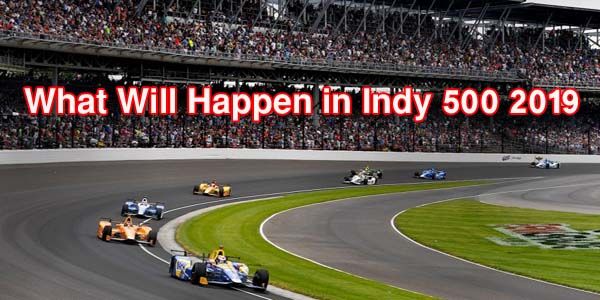 On the other hand, the retired NASCAR and Indy Racing League champion, Tony Stewart stated that he wouldn't participate in Indy 500 2019 in May. he retired from NASCAR back in 2016, and it has been so long since the last time he participated in Indy 500 in 2001. The man himself said that the upcoming year is not the time for him to start competing in Indianapolis 500 again. Before, the former champion stated that there is a possibility for him to enter the upcoming championship, but in fact, there is a lot more to think about first.
He was being realistic to the possibilities of him entering the race again, he even talked to Michael Andretti. He said that Roger Penske had an open invitation for him and he also thought that Chip Ganassi would be willing to put him back in their cars. Not so long from the time he made that statement, he received a call and an email from Bobby Rahal and David Letterman to run one of their cars. Of course, Stewart hasn't responded to Rahal yet, because of some consideration he might want to think about first.
Meanwhile, Stewart has his hopes up for the races to come, Roger Penske actually has a different thought about it. It is true that he personally would want to help Stewart in any means, but if the situation has made it impossible for him, then he couldn't do much about it. During Penske's interview at Michigan International Speedway, he told the media that his lineup for Indy 500 2019 which consists of 4 cars is already booked for the next season. Even if he wants to make something happen, it would be impossible to do anything with the already booked cars. It is not about the next year's event, but the following years to come. He already gets his schedule fully booked and there is nothing he can do about that. Talking about his schedule, he has Josef Newgarden, Simon Pagenaud, Helio Castroneves, and even the holding champion Will Power.
Also Read: Preparations for Indy 500 2019
It is impossible for him to add the fifth car to the lineup unless he knows exactly what all his five cars would get the same treatment. Racing is not always about the money involved, it is also about the right combination of people who could work together until they reach the finish line, Penske said.