Indianapolis 500 2020, which is Indianapolis's 104th race, is the IndyCar Series event that will take place on Sunday, August 23, 2020. This big race will be held at the Indianapolis Motor Speedway in Speedway, Indiana. The Indianapolis 500 has always been the top race for the IndyCar NTT Series season. This event is not only done on weekends, but there will be many events in a month.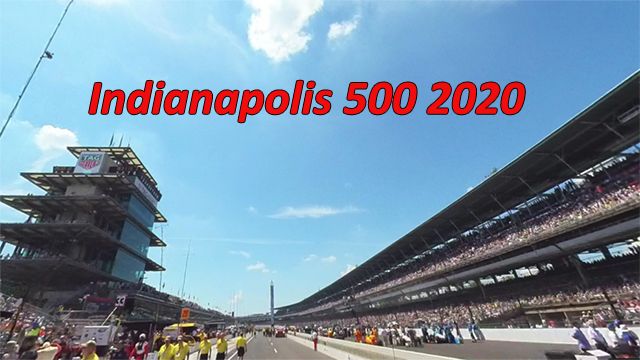 The following are plans for implementing events for the Indianapolis 500 2020:
12 – 14 August: Indycar Practice
15 August: Crown Royal Armed Force Qualifying
20 August: Indycar Practice
21 August: Miller Lite Carb Day
22 August: Legends Day Presented by Firestone
23 August: Indianapolis 500 2020
There are several place categories at Indiana Motor Speedway that are offered to the spectators, namely:
Reserved Seats
With the reserved seat ticket, you can enjoy full General Admission access. You can experience a unique point of view that only can happen at IMS.
General Admission
This is the most affordable way to enjoy the Indy 500 is with the General Admission ticket. Viewers can enjoy the race from the viewing mounds inside the IMS oval. Kids 15 and under don't need to buy a ticket with a paid Adult General Admission ticketholder.
Turn 3 Club
The Turn 3 Club is the exclusive ticket. It offers a premium experience which is an all-inclusive Race Day experience for The Greatest Spectacle in Racing. This ticket also complete with spectacular views, premium beverage options, all-inclusive food and beverages, and much more.
Hulman Terrace Club
The Hulman Terrace Club offers fantastic views of the front straightaway and unmatched services for the guests. Viewers can enjoy world-class food, premium beverage options, and more in an indoor pavilion with an air-conditioner or covered outdoor deck and bar.
Bronze Badge
If you can't decide on which day to come out to IMS how about get the Bronze Badge. The Bronze Badge grants access to every public day in August excluding Race Days. It also grants access into the world-famous Gasoline Alley to see the cars, interact with drivers, and more exciting experience.
Even though there were an event schedule and ticket prices, the audience didn't seem to be able to expect to see it directly. If this coronavirus pandemic has not been overcome, surely viewers can only watch it from TV. You can see through the NBC channel or streaming online from official broadcaster websites.