In total, 30 cars hit the 2.5 mile IMS expecting that they can participate in the full day of testing for the 103rd Indianapolis 500. The NTT IndyCar Series veterans took the 105 minutes of track time. The other drivers who need to take a refresher test 86 minutes of track time.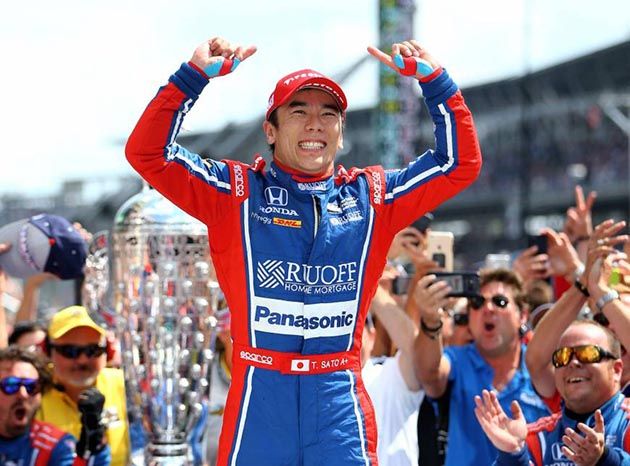 Takuma Sato, the winner of the 101st Indianapolis 500 in 2017, paces at the upcoming Indy 500. He turned the best lap of the day at 226.933 mph in the no.30 Mi-Jack/Panasonic Honda for Rahal Letterman Lanigan Racing. At that point, he takes slightly over Ed Carpenter who is just behind him at 226.414. No matter we look at it, the result is very close. The speeds were saved during the previous session wherein the veterans participated.
Because of the bad weather, the program was intervened. The officials even stopped it a few times. There was heavy rain happening in the field back then. Sato claimed that the rain halted the action twice. But the pre-show must go on. The rain put an end to the day with the third shower. Sato even stated: "Having said that, today is meant to shake down the car, check all the functions OK, feel it out. From that point of view, I think it was a very smooth day."
Meanwhile, Carpenter is the three-time Indy 500 pole winner. In most recent achievement, he finished at second in the 102nd Indy 500. Of course, such close progress with Sato is the thing that should be improved. The same-minded people on the field agree that the heavy rain was a significant factor to overcome the results of the test.
In the other sides, the IndyCar Rookies and other drivers who don't compete for the full-time in NTT IndyCar Series hit the track for the next session. It started at 5:30 p.m. Eastern Time.
Colton Herta was also the four first-timers who completed the three phases of the orientation for rookies. He was the youngest winner in Indycar history who took participation at the Circuit of the Americas. He also won the Indy Lights under the umbrella of Cooper Tires in the previous year.
The next race will happen on May 11 on the IMS Road Course. Meanwhile, you could start following up the actions on the Opening Day of practice for the 103rd Indianapolis 500. The training will happen on May 14. The qualifications will take place from May 18 to May 19.