Some notable IndyCar drivers are still looking for the ride for the upcoming 103rd running of the Indianapolis 500. The date is fast approaching and the last stall in the 33 drivers so far. The confirmed 33 drivers are already in the entry list. It has been more than six weeks since the 2019 IndyCar season began.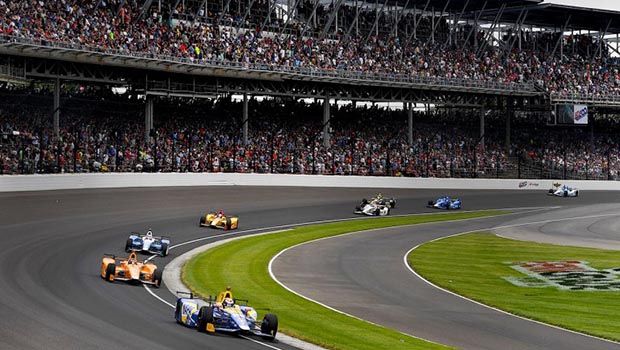 Officials have stated that there are some confirmed entries for the race. Three drivers are optimistic to enter the field with other 33 drivers. The candidates of the three riders are already there.
However, we could expect the possibility for one or two additional entries added from now until the practice for the 200-lap race. It is pretty exciting to wait and see who's going to fill the remaining slots to participate in Indianapolis Motor Speedway oval in Speedway, Indiana.
Amongst the 33 confirmed drivers, 25 drivers are the ones who qualified for the 102nd running of the Indy 500. The remaining eight drivers consist of seven rookies and one non-rookie.
The seven rookies are DragonSpeed Ben Hanley and Harding Steinbrenner Racing's Colton Herta, Carlin's Patricio O'Ward, Rahal Letterman Lanigan Racing Jordan King, Arrow Schmidt Peterson Motorsports' Marcus Ericsson, Dale Coyne Racing Santino Ferrucci, Chip Ganassi Racing's Felix Rosenqvist.
There are ten drivers who attempted to qualify the previous Indy 500. But they are not among the 33 confirmed drivers. And the three of them will not participate in this year's Indy 500 edition.
When it comes to these three drivers, you will surely know the names of the drivers. They are Danica Patrick (the retired driver), Robert Wickens (recovering from injuries), and Zachary Claman DeMelo (full-time Indy Lights driver). Robert Wickens is still recovering from bad injuries he suffered in an IndyCar crash at Pocono Raceway back then in August 2018.
Meanwhile, the other seven drivers have prospects amongst them. The three of the other seven drivers could participate in this year's Indy 500. First things first, we've heard from the Arrow Schmidt Peterson Motorsports. Oriol Servia will be likely to drive the third car of the club. But the officials have not confirmed the speculation yet.
And then, J.R. Hildebrand could be driving Dreyer & Reinbold Racing to drive the second car. The good thing is that the team has a pretty good history back then. Hildebrand could drive their car like he did last year. Last but not least, Kyle Kaiser can be the best candidate to drive lone Juncos Racing car club.
The other four drivers who are still waiting are Gabby Chaves, Carlos Munoz, Jay Howard, and Stefan Wilson.